eCommerce Responsive Redesign
Muji is a Japanese retailer whose minimalist styling communicates simplicity and organization but their domestic US web store does anything but convey this identity. This case study aims to change that.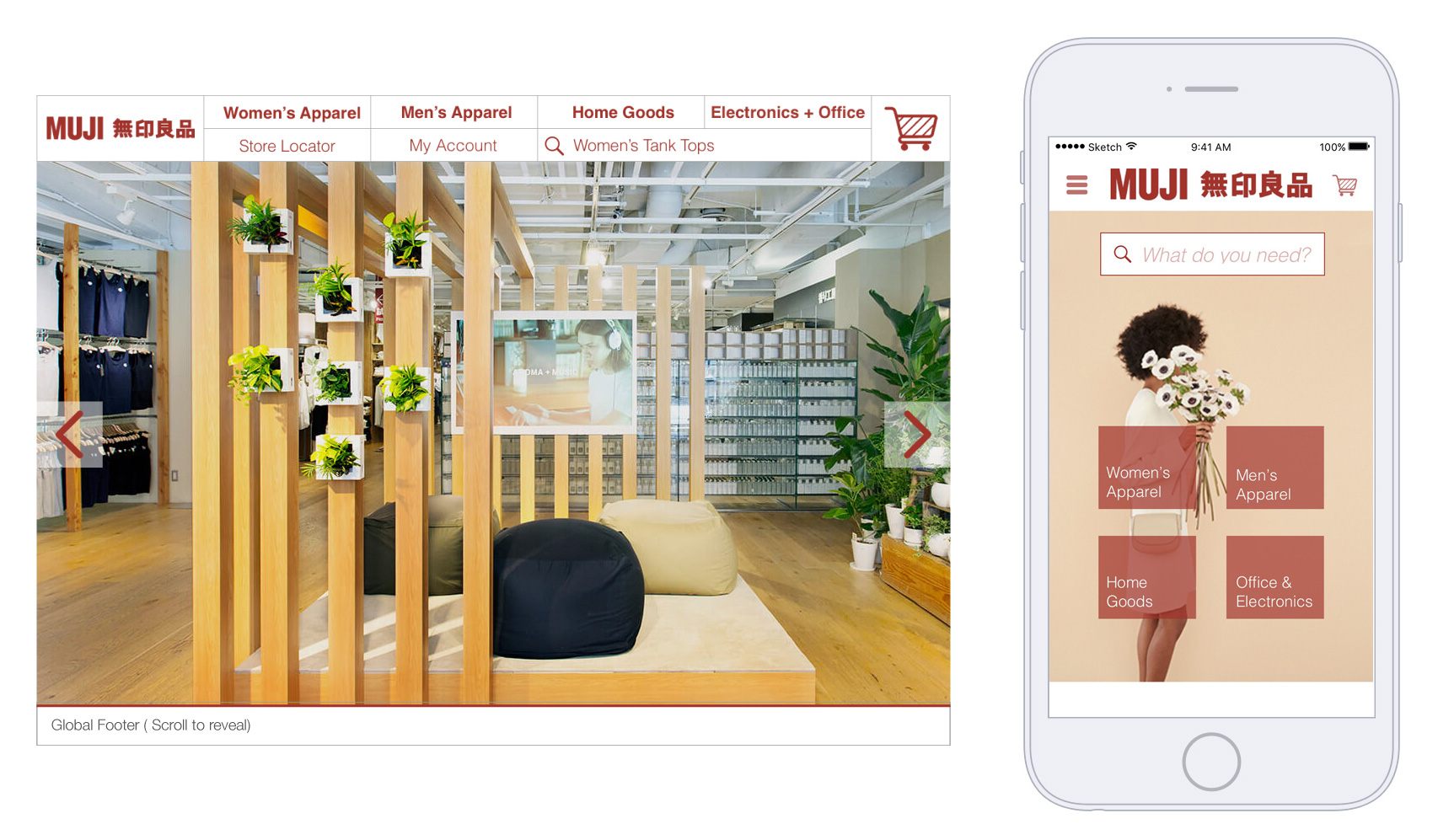 PROJECT DETAILS
Role: UX + UI Design, Research, Architecture, Prototype
Tools: Illustrator, Photoshop, InDesign, Sketch, Atomic.io, Paper + Pencil,
GOALS
Redesign web presence to better communicate Muji's brand identity to users.
Create a responsive web design; desktop/mobile.
Takeaway
Users need to be able to quickly navigate and
complete their purchase, otherwise they are
likely to bounce with a full cart.
USER STORY
I need to quickly find what I need and checkout without much effort.
CATEGORY TAXONOMY
I started by conducting card sorts to redesign the category architecture in a way that makes sense to users.
cardsort samples
DESIGN
Mobile First approach
Mobile Home Page
Desktop Sketch + low-fi wireframes
PROTOTYPE
Created in Atomic.io